Be still, breathe, let go and listen.
The answers are within.
Get your Covid 19 protection nutritionals only $119.
Pick up or delivery options available. Add $16 postage for delivery option.
Contact me for more details: Mobile 0403189509 or Messenger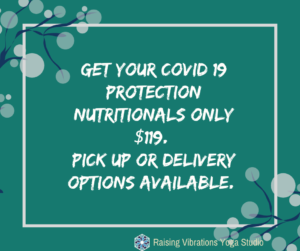 ANDREA GABRIEL
Andrea is  a registered Acupuncturist, Herbalist, Naturopath, Multi-modality therapist and Kundalini Yoga Teacher.
Her passion is to uplift and educate people to know, nurture and heal themselves. She has been a practitioner for 18 years and have a great passion for nourishing and cleansing the body with delicious wholesome food. Beyond the physical, she love teaching people how to clear the mind of clutter that may limit them reaching their highest potential.
She have a Facebook group called Lifestyle Abundance.
You can join right here: https://www.facebook.com/groups/lifestyleentrpenuresperth/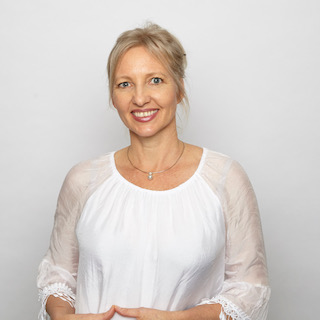 AWAKEN TO TRANSFORMATION
In her first published book, Andrea Gabriel shows maturity and honesty often not found until much later in a literary career. This book is a user guide for life-covering body, mind, and soul.
Andrea provides a comprehensive yet easy-to-read walkthrough the many sides of what makes us human and intersperses the information delivery with personal and often rawly confronting anecdotes from her personal life experience. These personal examples bring technical information to life and set this book apart from the thousands of others in this genre. Covering practical aspects such as diet, exercise, and organization, as well as more esoteric concepts like chakras and the 10 bodies; this guide is an indispensable tool for anyone looking to get an advantage in today's manic world.
This is a book you will read, and the re-read many times; each time, uncovering more hidden gems
– Chris Holman
Yoga
Raising Vibrations offers several Yoga classes, from kundalini to restorative yoga with essential oils.
Release the physical and emotional blockages that are keeping you from fulfilment in every aspect of your life. Find the mental clarity, energy and love for life so you may attract opportunity and manifest ultimate happiness.
PRICING
Full Price:
$22 per class casual
$190 – 10 class trial pass
Membership Pricing
$125 – 1 month Unlimited class membership
$275 – 3 month Unlimited class membership
$485 – 6 month Unlimited class membership
$795 – 12 month Unlimited class membership
All classes and memberships offer a 10% discount for students and pensioners.
Private Class at Raising Vibrations $110
Private Class at your venue $150
Link to purchase:
PayPal.Me/yogamembership
RAISING VIBRATIONS
Yoga & Meditation Timetable
What to bring:
We supply all mats and accessories. If you would like to bring your own you're most welcome.
If you are unable to sit on the floor chairs are available.
Eco Friendly mats, straps, eye pillows, cork blocks and bolsters for for sale:
Mats $40
Bolsters $60
Straps $12
Eye pillow $12
Cork Block $25
Link to purchase
What to wear:
Comfortable clothing
Cost:
Yin Yoga with Sound Healing
Casual $30
Sound Healing with Didgeridoo, Gong & Crystal Bowls
Casual $35
Members $10
Sadhana
by donation
Restorative Yoga with Essential Oils
Casual  $27
Members $5
Cathartic Style Breathwork Session
Casual  $35
Meditation, Breathwork and Healing Circle
Casual  $15
Members $10
Mind/Body Balance: Yin Yoga with Massage & Essential Oils
Casual  $55
Kundalini Yoga and Meditation
Casual  $25
per class casual – $22
10 class pass – $190
Memberships:
1 month Unlimited class membership  – $125
3 months Unlimited class membership – $275
6 months Unlimited class membership – $485
12 months Unlimited class membership -$795
All classes and memberships offer a 10% discount for students and pensioners.
Private Class at Raising Vibrations $110
Private Class at your venue $150
Why see a Naturopath?
A consultation will give you a clear holistic understanding of your SELF and your requirements for optimal health and well being. An initial consultation takes 1.5 hours.
It is clear, concise and very thorough.
I have long suffered with weight problems, after my initial consultation with Andrea (Siri Adi Kaur), including iridology, acupuncture, I was recommended plant based / protein diet and herbs as I strive to create a healthier body. The herbs and supplements support my adrenal, lymphatic and immune systems to get my body back to an optimal state. I feel AMAZING, and am starting to see changes in my physical body and energy levels since making these changes to my diet. I now have more energy for my 3 & 4 year old children and LOOK FORWARD to exercise. I highly recommend a visit to Andrea, I trust her knowledge & experience emphatically.
I can't recommend highly enough Andrea and her beautiful KY sessions. The yoga room setting is superb; peaceful, light, a comfortable and healing space. And the views are stunning. Before I started with Andrea, yoga was a completely foreign 'type of exercise' to me. To my surprise I have found the KY sessions to be beneficial in so many, in fact, all factors of my life. I really love going and feel great. Andrea's approach is very warm, welcoming, calm and I always feel that I am being looked after. As an unathletic, woman of a certain age, I can say with confidence that anyone can do it and I'm so glad I do!
I have been attending Kundalini Classes with Siri Adi Kaur/Andrea since 2013. As a busy mum with two teens, two infants and husband, these classes are "just for me"! The classes satisfy my physical/spiritual body on so many levels, as it is relieved of toxins, my energy rises and my body is becoming healthier and more supple. The Raising Vibrations Yoga Studio is located in "the trees", a serene environment, which magnifies the experience for me, I love the variety of these classes, no two have ever been the same. I leave these classes in a state of bliss every single time!
Awesome morning! Finally a yoga class i can enjoy. Taught by a lovely young lady who is starting her teaching journey after traveling all the way to India to complete her training. I can't recommend this class highly enough. If your new to yoga, or challenged by physical limitations that make it hard to keep up in a regular class, or if you'd like to learn how and why we do the postures, or you'd just like a class that moves a little more slowly and gently, then this class is for you! I love the 10:30am time slot (means I get a Saturday sleep in), and the rest of your Saturday can still be enjoyed but from a place of balance and deep peacefulness.Come and join me next Saturday in Carmel at 10:30am for Teniele Gabriel's class
Andrea's Kundalini yoga classes have been essential for me to manage my chronic back pain, a result of many years of competitive sport. Andrea's massage therapy has also been a great help, and I have better movement and flexibility now.
Andrea has been taking care of my body and soul for 10 years – bless her – she is an angel!
I highly recommend Andrea's Kundalini yoga classes at her beautiful studio overlooking the hills and trees of Carmel. She is a very positive and uplifting teacher who encourages and supports her students. Regular yoga practice has helped me to build strength and flexibility, and calm the mind using breathing techniques and meditation.
Andrea is one of those rare individuals that shines brightly in this world.
She brings love, warmth and light to all those who are blessed to cross her path.