Andrea Gabriel
Naturopath, Herbalist, Acupuncturist Kundalini Yoga Studio
Andrea Gabriel is a registered Acupuncturist, Herbalist, Naturopath, Multi-modality therapist and Kundalini Yoga Teacher. Her passion is to uplift and educate people to know, nurture and heal themselves. She has been a practitioner for 18 years and has a great passion for nourishing and cleansing the body with delicious wholesome food. Beyond the physical, she loves teaching people how to clear the mind of dysfunctional beliefs that may limit them reaching their highest potential.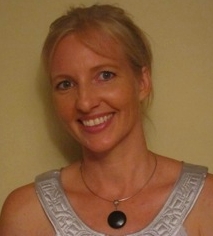 ---
Yoga
Kundalini Yoga involves a combination of physical exercise, breathing techniques, mantra, meditation, and relaxation. It increases flexibility, cardiovascular health, lymphatic, digestive, reproductive, nervous system and glandular function, which not only energizes and detoxifies but also balances your entire being.
Pregnancy Yoga brings you to a place of conscious connection to your self and the precious child you are carrying.
For changes to yoga classes, click here.
 

  *AWAKEN TO TRANSFORMATION *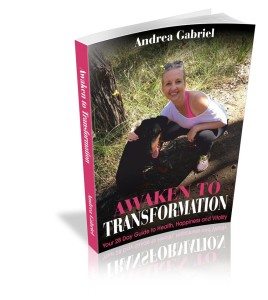 Here's the link to purchase: bit.ly/awakentotransformation
In her first published book, Andrea Gabriel shows maturity and honesty often not found until much later in a literary career. This book is a user guide for life-covering body, mind, and soul.
Andrea provides a comprehensive yet easy-to-read walkthrough the many sides of what makes us human and intersperses the information delivery with personal and often rawly confronting anecdotes from her personal life experience. These personal examples bring technical information to life and set this book apart from the thousands of others in this genre. Covering practical aspects such as diet, exercise, and organization, as well as more esoteric concepts like chakras and the 10 bodies; this guide is an indispensable tool for anyone looking to get an advantage in today's manic world.
This is a book you will read, and the re-read many times; each time, uncovering more hidden gems – Chris Holman
---
Workshops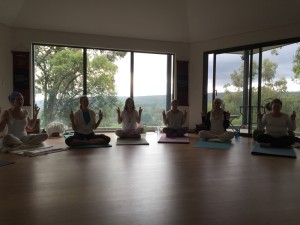 Self Realisation Journey
Experience a sample from the Colour Therapy Pack to gain an insight into how color combinations can help you discover hidden emotions.
Time: 5 minutes
Raising self-awareness is the key to positive change in your life. Emotions that are repressed and disowned get pushed into chronic muscle tensions and block energy and neural flow in the body causing ill health.
The "Tree of Self" is an energetic painting that represents an impression of the human body and begins the process of raising self-awareness.
The Self Realisation Journey is a one day workshop that uses art images and sensory triggers to release deeply suppressed emotions. The workshop introduces participants to the Self Realisation Pack consisting of the book 'Revealing Hidden Emotions', journal and two sets of cards. Combined, these provide participants with the tools and information they need to navigate the emotions conjured up as they embark on their journey.
The workshop design honors free will and respects the privacy of every participant. It has been developed by Libby Baker and provides a supportive environment with trained facilitators who recognize that each person is unique.
Introductory workshops are $195 per person and run between 1 pm and 5 pm on selected days. The following items are included:
A Self Realisation Pack for ongoing use and guidance
Refreshments and afternoon tea
Free onsite parking
Follow up workshops will also be offered to provide a supportive environment for continued growth.
For more information or to book click here. or contact Andrea Gabriel directly through the contact us section.
<<<Women's Soft Power Self Empowerment Workshop>>>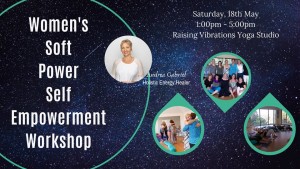 Do you ever feel overwhelmed with life? A deep sense of sadness? Or have difficulty finding clarity, direction or a sense of purpose?
This workshop will guide you to a place of empowerment in every level of your life.
Why do women need to empower themselves?
To let go of
Limiting belief systems
Self-Criticism
Fear of judgment
Co-dependence
Dysfunctional behavioural patterns
To embrace
Courage
Opportunity
Truth
Self-Love
Abundance
We often have a great fear of stepping into our true power. Past circumstances often create a lack of trust and faith not only within the self but toward others.
It's time to step into your power as a woman.
To embrace the truth that is you.
To step into your authentic, profound and magnificent self.
This workshop will ignite within you the courage and awareness of what it takes to excel as a woman.
What you receive
Workshop embodying and understanding the most powerful archetypes that enable you to live a fulfilled and abundant life.
A copy of my latest book Awaken to Transformation
Delicious gourmet afternoon tea.
Total Value $110
Workshop plus Book $65
Workshop only $47
Event Details:
Saturday, 18th May
1:00 pm -5:00 pm
Raising Vibrations Yoga Studio
Please secure your place here:
http://bit.ly/womensoftpowerempowermentworkshop1805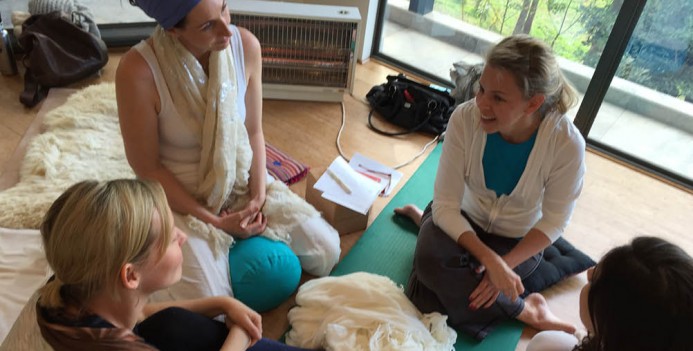 Services
Why see a Naturopath?
A consultation will give you a clear holistic understanding of your SELF and your requirements for optimal health and well being. An initial consultation takes 1.5 hours. It is clear, concise and very thorough.
"Click pictures below for more modality information"
---
Contact Us
A: 53 Union Road, Carmel WA 6076
P: 9293 5190
F: 9293 5190
M: 0403 189 509
E: gabriel.naturopathic@bigpond.com
UPCOMING EVENTS
<<Aquarian Sadhana>>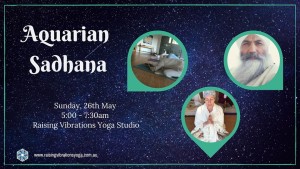 Once a month, come and join us in the Amrit Vela, 5.00-7.30am for a journey to self-awareness.
A Q U A R I A N S A D H A N A
we begin with Japji, the song of the soul.
Yoga, breath and healing relaxation.
Mantra for opening the heart and expanding the consciousness.
"Getting up for sadhana in the morning is a totally selfish act – for personal strength, for personal intuition, for personal sharpness, for personal discipline, and overall for absolute personal prosperity." Yogi Bhajan.
There is no set fee for Sadhana. By donation.
http://bit.ly/sadhana2605
Event Details:
When: Sunday, 26th May
5:00am – 7:30am
Raising Vibrations Yoga Studio
<<Gong Sound Healing and Oneness
Event>>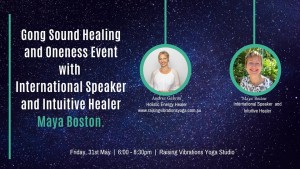 Gong Sound Healing and Oneness Event with International Speaker and Intuitive Healer Maya Boston.
Maya is based near Perth Western Australia, Maya is an international Light Language Channel, Speaker and Teacher in practice for over 13 years.
Facilitating workshops around the world, her work is focused on opening the heart and mind of humanity through sound, by using frequencies to change each listener's brainwaves, which touches their deepest parts, and assists with overcoming long held blocks, simultaneously creating a space into which the listener can expand into.
During her Gong Sound Bath sessions, Maya channels Light Language and translates it into sound, harmonizing her three gongs to create a multi-dimensional soundscape. These sounds, together with the Light Codes, help to restructure our energy patterns so that we remember the multi-dimensional nature of our being.
Soulful and exquisitely beautiful, the harmonic sounds of the gongs and Maya's voice weave a gentle yet powerful energy around and through you, releasing, balancing and illuminating the deepest part of your being.
We are multi-dimensional beings living in separation. Maya's harmonics help to bring unity consciousness by bringing the chakras into one chakra – the Heart chakra, and bridging the various brainwave states (alpha, beta, theta, delta and gamma), to bring you into your multi-dimensional self. Humanity cannot be healed by energy alone, and no amount of change can impact us either, without being grounded in heart-centered consciousness. As we journey together, we merge our inner and outer worlds to create the world we all wish to live in for the wellbeing of everyone.
Trusting her intuition, Maya has followed her heart to Master Teachers and Healers, as well as sacred sites around the world, where she received activations for the many gifts she has incorporated into her work. These experiences from Teachers and Mother Gai'ha, through the process of self-love, awakened an inner knowing to reveal lifetimes of soul memory and a passion for her life's purpose as an Alchemist of Light and Sound.
Maya also teaches the "Lessons from Lemuria" and self-love. Combined with her unique skills as a Gong Practitioner and Light Language Channel, she is empowering people to open up to more of who they truly are. Memories of the Lessons from Lemuria and the priestess Alel'ha are currently the focus of Maya's work. Maya acknowledges you are a Master in your own right, as she holds you in the Oneness of all of creation to remind humanity that we are capable of living in harmony, peace and love with each other and with our beloved planet.
Event Details:
Friday, 31st May
6:00 – 8:30pm
Raising Vibrations Yoga Studio
Secure your tickets here:
http://bit.ly/meetup3105
Tickets Price: $20 (includes Speaker, supper, wonderful prizes, and a networking opportunity)
<< Women's Self Nurture Afternoon >>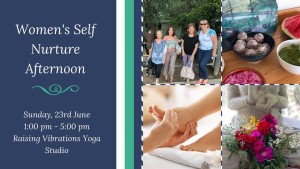 Are you Tired? Stressed? Or simply needing time out?
Give yourself or loved one a beautiful afternoon to revitalize body and mind.

Indulge with a foot ion detox, infra-red Healing, Reflexology session, meridian balance, Vitaflex healing and Indian Head massage.

Plus a beautiful equine therapy session, Sound bath and delicious high tea. $150.
Only 6 places available
Event Details
Sunday, 23rd June
1:00pm – 5:00pm
Raising Vibrations Yoga Studio
Please secure your places here:
https://www.eventbrite.com.au/e/womens-self-nurture-afternoon-tickets-60103429977
Let's connect
Make an enquiry