Andrea Gabriel
Naturopath, Herbalist, Acupuncturist Kundalini Yoga Studio
Andrea Gabriel is a registered Acupuncturist, Herbalist, Naturopath, Multi-modality therapist and Kundalini Yoga Teacher. Her passion is to uplift and educate people to know, nurture and heal themselves. She has been a practitioner for 18 years and has a great passion for nourishing and cleansing the body with delicious wholesome food. Beyond the physical, she loves teaching people how to clear the mind of dysfunctional beliefs that may limit them reaching their highest potential.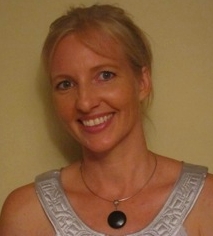 ---
Yoga
Kundalini Yoga involves a combination of physical exercise, breathing techniques, mantra, meditation, and relaxation. It increases flexibility, cardiovascular health, lymphatic, digestive, reproductive, nervous system and glandular function, which not only energizes and detoxifies but also balances your entire being.
Pregnancy Yoga brings you to a place of conscious connection to your self and the precious child you are carrying.
For changes to yoga classes, click here.
*ANNOUNCEMENT! *
No Yin Yoga this Friday, 6th July. I'm at a 3-day conference. All Kundalini Yoga Classes are still running as usual.
*BIRTHDAY SPECIAL WINNER*
Very excited to announce our 4th Birthday promotional prize goes to Giovanna Rico. Congratulations!!!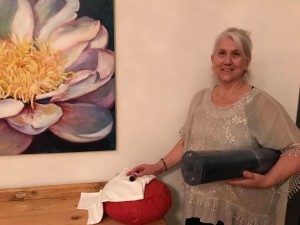 *BIRTHDAY SPECIAL*
Raising Vibrations Yoga Studio turns 4!!
I can't believe how our amazing yoga family has grown here at RVYS.
To celebrate your ongoing support and our 4th year of sharing the Love, Raising our Vibrations, and creating Holistic Healthy Lifestyles, we're giving one lucky winner a Birthday present worth $400
  You will receive an
Eco Yoga Mat

Organic cotton yoga T-shirt

Stretch Now Yoga Cushion

Organic Lemongrass Essential Oil

3 Month Unlimited Yoga Class Membership at RVYS
 All you need to do is
 The lucky WINNER will be announced on June 30, 2018
    *AWAKEN TO TRANSFORMATION *
I am extremely excited!! After 10 years of contemplation, I'm finally writing my first book.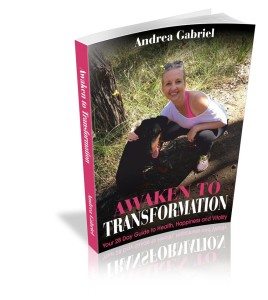 My book is called 'Awaken to Transformation' – Your 28 day Guide to Health, Happiness, and Vitality. As you all know this is my passion and I'm wanting to help as many people as possible transform their lives. I have so many people come to see me who are depressed, fatigued, stressed or in pain. This book has been written to help everyone find their vitality, bliss space and come to a place of self-care, ultimate health, and happiness.
My book will be back from the publishers August 2018 and will sell for $29.95, yet I have decided to offer it for sale at a pre-release price of $19.95 plus $5 postage Worldwide.
Please click the link below if you are interested in being one of the first to get a copy of Awaken to Transformation or would like to support me on my journey to becoming a published author.
Love Andrea
Here's the link for pre-sale:
---
Workshops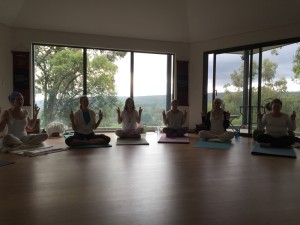 Self Realisation Journey
Experience a sample from the Colour Therapy Pack to gain an insight into how color combinations can help you discover hidden emotions.
Time: 5 minutes
Raising self-awareness is the key to positive change in your life. Emotions that are repressed and disowned get pushed into chronic muscle tensions and block energy and neural flow in the body causing ill health.
The "Tree of Self" is an energetic painting that represents an impression of the human body and begins the process of raising self-awareness.
The Self Realisation Journey is a one day workshop that uses art images and sensory triggers to release deeply suppressed emotions. The workshop introduces participants to the Self Realisation Pack consisting of the book 'Revealing Hidden Emotions', journal and two sets of cards. Combined, these provide participants with the tools and information they need to navigate the emotions conjured up as they embark on their journey.
The workshop design honors free will and respects the privacy of every participant. It has been developed by Libby Baker and provides a supportive environment with trained facilitators who recognize that each person is unique.
Introductory workshops are $195 per person and run between 1 pm and 5 pm on selected days. The following items are included:
A Self Realisation Pack for ongoing use and guidance
Refreshments and afternoon tea
Free onsite parking
Follow up workshops will also be offered to provide a supportive environment for continued growth.
For more information or to book click here. or contact Andrea Gabriel directly through the contact us section.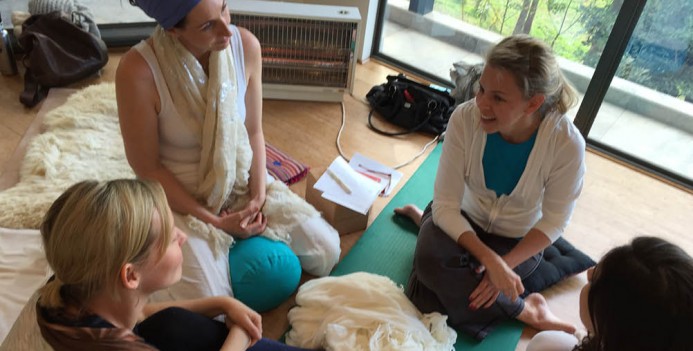 Services
Why see a Naturopath?
A consultation will give you a clear holistic understanding of your SELF and your requirements for optimal health and well being. An initial consultation takes 1.5 hours. It is clear, concise and very thorough.
"Click pictures below for more modality information"
---
Contact Us
A: 53 Union Road, Carmel WA 6076
P: 9293 5190
F: 9293 5190
M: 0403 189 509
E: gabriel.naturopathic@bigpond.com
UPCOMING EVENTS:
*Authenticity in Relationships Socially and in the Workplace*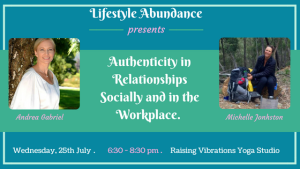 Hi Everyone! 
Our last Meetup was in May and it's exciting to have our next live event this coming 25th July.
Join our wonderful evening and discover how we can support each other both in business and our personal lives.
Our Guest Speaker is Michelle Johnston! 
Michelle is a trained accountant, mother, and wife who has been on a lifelong journey of gaining a greater understanding of who we really are and how we fit into our current reality and the greater universe.
Through years of research, study, and experience she has found many concepts and beliefs from the esoteric and spiritual world which can help you navigate your life experience in the physical, emotional and mental worlds. Understanding your core values and fears, how political, financial and religious structures control belief systems and trusting your inner voice you can change the flow of life from that of force and struggle to that of ease and understanding. By being authentic we can take control of who we are and how we chose to interact with the world around us
EVENT DETAILS: 
Wednesday, 25th July 2018 
6:30pm – 8:30pm 
Raising Vibrations Yoga Studio – 53 Union Rd, Carmel WA 6076
Tickets Price: $20 (includes Speaker, supper, a drink, wonderful prizes, and networking opportunity) 
for the first 5 tickets purchased – half price at $10 
Please book your tickets on the link below: 
http://bit.ly/meetup2507
Looking forward to seeing you again.
Andrea xx
*Aquarian Sadhana*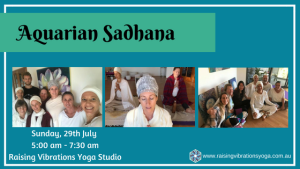 Aquarian Sadhana is the contemplative technology to master your mind and prepare your consciousness for the New Age. It attunes your gunas (elements), your chakras (energy centers) and your mind to the change of the Age.
The total time for this sequence of mantras is 62 minutes. They can be done with any meditative musical melody that preserves the Naad and rhythm of the mantras. Only one mantra requires a specific posture and mudra.
If you have been experiencing stress, and want to feel deep relaxation, come and join us in the Amrit Vela, 5.00-7.30am for a journey to self-awareness.
A Q U A R I A N S A D H A N A
we begin with Japji, the song of the soul.
Yoga, breath and healing relaxation.
Mantra for opening the heart and expanding the consciousness.
"Getting up for sadhana in the morning is a totally selfish act – for personal strength, for personal intuition, for personal sharpness, for personal discipline, and overall for absolute personal prosperity." Yogi Bhajan.
There is no set fee for Sadhana. By donation.
Event Details:
Sunday, 29th July
5:00am – 7:30am
Raising Vibrations Yoga Studio
Let's connect
Make an enquiry